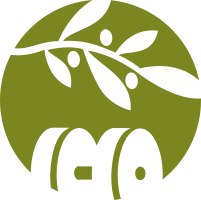 Lemon, Orange Chilli EVO
This extra virgin oil is not flavored by infusion but rather is obtained by pressing together olives and fresh ingredients such as lemons, oranges, and chilies, thus creating a harmony of flavors that does not deteriorate over time and keeps the oil's characteristics intact.
Read our privacy policy

(we care about privacy)

Read our terms and conditions of service

(we want to be clear with you)

Return policies

(read our returns policy)
Description
The area overlooking the Adriatic Sea is very rich in citrus groves, and according to tradition, aggrumati oils originated because in the past lemons were used to clean the presses of olive mills at the end of the milling campaign. Over the years these special oils have made their way onto our tables, combining the eccentricity of their taste with the star of the Mediterranean diet, extra virgin olive oil. We select organic oranges and lemons for you by masterfully squeezing them together, as was once done.  Ideal for pairing with aperitifs, fish, salads, as a topping for roasts and dulcis in fundo, they can also be used for desserts.
This selection cannot miss the Abruzzese chili pepper. This chili pepper is widely used in Italian and Abruzzese cuisine in particular: it is perfect to dry and reduce to powder, given its thinness. It has a fresh flavor reminiscent of cucumber, mixed with a bit of sweetness typical of sweet peppers, while the spiciness embraces the delicate taste very well. It can also be easily preserved in oil. We grind it with fresh olives resulting in a spicy union. Employed in many culinary specialties, even in the famous Abruzzese fish soap.
Product Details
Data sheet
| | |
| --- | --- |
| Type | Orange-Lemon Citrus Oils and Chili Pepper EVO |
| Cultivar | Dritta, Leccino, Frantoio, Toccolana, Intosso |
| Year of Production | Oil sourced only from olives harvested in the current year |
| Production Area | 100% made in Italy |
| Processing Method | Processing is done by cold extraction using continuous cycle machines. Freshly rccolte olives are immediately defoliated, washed and are pressed together with fresh Oranges/Peppers/Lemons. All processing takes place within 72 hours. |
| Colour | Golden color with yellow highlights (Orange). Red color (Chili). Golden color with green highlights (Lemon). |
| Smell | Fresh orange scent (Orange).Complex aromatic chili pepper scent (Chili). Pleasant lemon scent (Lemon) |
| Taste | Very pleasant orange flavor (Orange). Spicy and lovable with breadth of flavor (Chili). Firm and lovable lemon flavor (Lemon). |
| Filtering | The oil after a period of storage inside small tanks is filtered through cellulose filters |
| Storage | The oil is stored inside airtight tanks in the absence of oxygen at temperatures between 15°-18° degrees |
| Packages | In glass bottles with 0.25Lt. stopper |
Specific References
| | |
| --- | --- |
| EAN13 | 8025559000082 |
| MPN | 8025559 |
Reviews(0)
Reviews
No customer reviews for the moment.
You're reviewing "Lemon, Orange Chilli EVO"