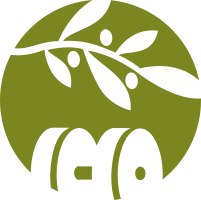 Extra Virgin Olive Oil
Guido's Extra Virgin Olive Oil is a fresh olive oil of the current year obtained exclusively from the cold pressing of olives and this makes it a natural and unique in flavor and fragrance. The processing is based on old and precise rules that take into account the smallest detail in order to preserve the high quality of the product; every year the choice of olives and the method in which they are processed combine the best traditions with the most advanced technologies obtaining a superior quality oil produced in the Abruzzo region.
Read our privacy policy

(we care about privacy)

Read our terms and conditions of service

(we want to be clear with you)

Return policies

(read our returns policy)
Description
This balanced oil in flavor and smell is ideal to combine with all dishes from appetizers to desserts. Very versatile, it gives the possibility to enhance all the combinations present in the dishes. It enriches each ingredient with a discreet but personal taste and goes well with different gastronomic combinations. This genuine product is ideal for a good and healthy diet: your health all in a drizzle of olive oil.
Product Details
Data sheet
| | |
| --- | --- |
| Type | Extra Virgin Olive Oil |
| Cultivar | Dritta, Leccino, Frantoio, Toccolana, Intosso |
| Year of Production | Oil sourced only from olives harvested in the current year |
| Production Area | 100% made in Italy |
| Processing Method | Processing is done by cold extraction using continuous cycle machines. Freshly picked olives are immediately defoliated and washed. All processing takes place within 72 hours of harvesting |
| Colour | Golden color with green highlights |
| Smell | Fruity-medium olive with hints of leafy green and almond |
| Taste | Medium olive fruitiness, harmonious with notes of leafy green and medicinal herbs |
| Filtering | The oil after a period of storage inside small tanks is filtered through cellulose filters |
| Storage | The oil is stored inside airtight tanks in the absence of oxygen at temperatures between 15°-18° degrees |
| Packages | In 1 Lt, 0.75 Lt or 0.50 Lt obscured glass bottles with non-spill stoppers or in 5 Lt cans |
Specific References
| | |
| --- | --- |
| EAN13 | 8025559000136 |
| MPN | 8025559 |
Reviews(0)
Reviews
No customer reviews for the moment.
You're reviewing "Extra Virgin Olive Oil"