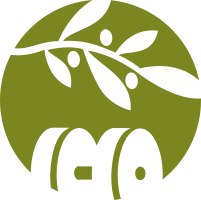 EVO Aprutino Pescarese
Excellent and with a strong flavor, this D.O.P. oil certified by the Abruzzo region combines the most advanced research in production processes and strict compliance with the rules of the Consortium Aprutino Pescarese. The red label is a symbol of: name, origin, land, climate, maturation of the olives and production process that all together are the distinctive elements of this oil and represent Frantoio D'Amico's values.
Read our privacy policy

(we care about privacy)

Read our terms and conditions of service

(we want to be clear with you)

Return policies

(read our returns policy)
Description
Our D.O.P. Aprutino Pescarese oil is of great flavor, low acidity and rich in polyphenols which make the product durable over time and provide important substances for health. Despite the diversity of varieties and areas, our oil has fragrant fruity aromas that favor its use in every cooking and that are enhanced when used raw for the preparation of soups, sauces and grilled meats.
Product Details
Data sheet
| | |
| --- | --- |
| Type | Extra Virgin Olive Oil DOP Aprutino Pescarese |
| Cultivar | 70% Dritta e 30% Leccino |
| Year of Production | Oil sourced only from olives harvested in the current year |
| Production Area | Olives harvested in the Vestina area (Pescara province). Abruzzo |
| Processing Method | Processing is done by cold extraction using continuous cycle machines. Freshly rccolte olives are immediately defoliated and washed. All processing takes place within 48 hours of harvesting |
| Colour | Green with gold highlights |
| Smell | Medium-intense fruitiness with definite hints of herbs |
| Taste | Medium-intense olive fruitiness, strong flavor, spicy and bitter in a proper balance. Clear herbaceous notes tending toward floral with aftertaste, almond in closing |
| Filtering | The oil after a period of storage inside small tanks is filtered through cellulose filters |
| Storage | The oil is stored inside airtight tanks in the absence of oxygen at temperatures between 15°-18° degrees |
| Packages | In obscured glass bottles with a 0.75-liter or 0.50-liter stopper |
Specific References
| | |
| --- | --- |
| EAN13 | 8025559000150 |
| MPN | 8025559 |
Reviews(0)
Reviews
No customer reviews for the moment.
You're reviewing "EVO Aprutino Pescarese"